Printable Animals Cards - Free
Print the Matching game with Animals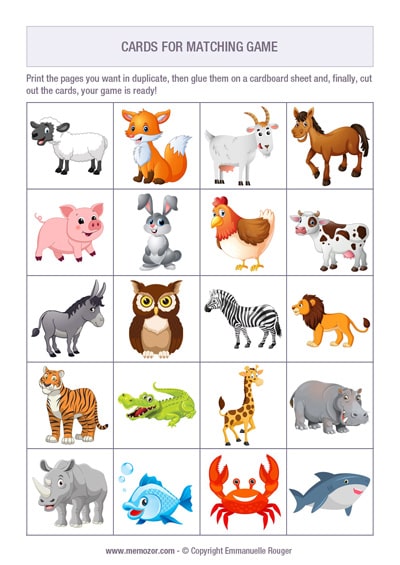 Printable Matching game - Animals
Find here cards for make an original printable matching game for kids. You will find on these cards many cute animals. Simply print and cut them to have an original matching game homemade to play with family or friends!


PRINT THE ANIMALS CARDS (PDF)
Print out the Animals Cards to make a matching game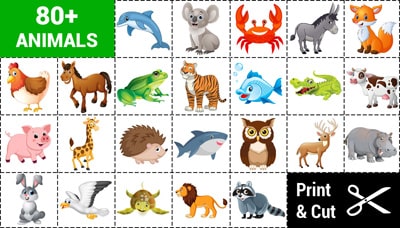 Printable Animals cards to cut out
After printing the PDF above, you can cut out the Animals cards to get a homemade Matching game.
To make the game, print out the PDF in duplicate in order to get pairs of identical cards and then cut out the animals. Before cutting out the printed page, you can glue it on a cardboard sheet, in this way, the cards will be more rigid and thus stronger. It also allows to avoid transparency, thus it will be impossible to guess which picture is on the hidden side.