About us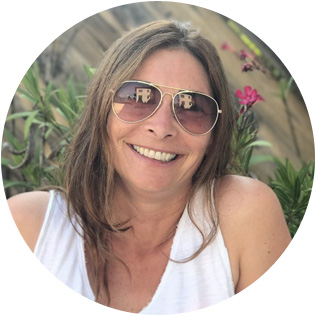 Memozor, it's me, Emmanuelle Rouger
Passionate about web and game development
My career path... rather atypical
I was born in Carcassonne in France, I followed a scientific course and obtained a degree of Doctor of pharmacy at the faculty of Toulouse in 2005. Then I practiced for 3 years in pharmacy before I realized that it wasn't my vocation. I was lucky to meet people working in the field of computer programming, and in particular in web development, and It suddenly clicked that this was my passion. That's when it all began!


The birth of Memozor
I created Memozor in 2010. At the begining it was just out of passion for development, especially game development. At the very begining of Memozor, the site only offered a few memory games, but very quickly I wanted to widen the choice and the type of games while remaining specialized in memory games.


Memozor, it's thanks to you!
Today, thanks to ads, Memozor has become my main source of income and allows me to offer you free and unlimited access to all the games of the site. Thank you so much for allowing me to realize my dream: make a living out of my passion!


What's next?
My main aim is to offer you always more memory games and I promise you new original games to come! Another of my goal, is to improve Memozor, so if you have remarks, advice, or if you want to report a translation error, a bug (either in the game or a display problem), don't hesitate to contact me via the contact form, the facebook page of Memozor or by mail at the address below. All comments are welcome and will be treated with the greatest attention.


How to support Memozor?
In recent years, more and more Internet users have been using ad blockers. However, advertising is the only source of income that allows Memozor to improve the site by offering you more new games for young and old.
If you like our games, you can support Memozor by donating the amount of your choice. The donations collected through your generosity will be used to fund more new games.
Thank you very much!
DONATE
How to contact me?
Via the contact form



By email:






By post:


Emmanuelle ROUGER
32 rue Maurice Martin
40130 CAPBRETON
FRANCE


Many thanks to all!
Emmanuelle ROUGER
Web developer & Web designer