Play Memory game :
Memory game mushrooms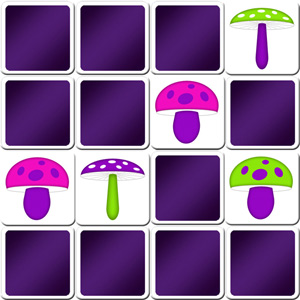 Mushrooms game
In this game , there's many images of mushrooms. But beware of traps, some cards are very similar.
These mushrooms look more like colorful versions of the fly agaric than edible mushrooms. If you find similar in the woods, better not pick them, you risk poisoning! but here it's a game, so you do not risk anything and have fun by picking mushrooms in this game and try to find their twins to make a pair.


How to play online memory game:
Why play memory game: