Numbers memory game - memory match game with numbers
Play Numbers memory game :
NEW !
You can choose to

display numbered cards thanks to the buttons

below the game


Images are currently loading, please wait a few seconds
Numbers memory game - memory match game: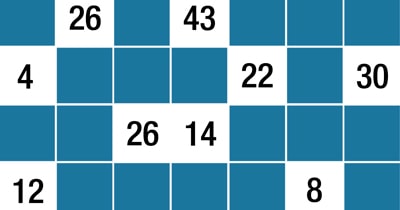 Numbers memory game - memory match game
Online numbers memory game where you need to match pairs of identical numbers. A free game, so come and play!


How to play this online number memory game:
In this free game online, the numbers are laid in rows. You can change the number of cards on the board, and so the level of difficulty, thanks to the buttons located below the game.

You have to match the pairs of numbers by turning them 2 by 2. If the numbers are identical, it's a pair and you win!


Every time you start a new game, a random selection of the numbers ensures a different game, so you can replay endlessly.


This game is compatible with all devices: desktop, tablets and smartphones. The content and the game adjust automatically to your device, so do not hesitate to play on a tablet or a smartphone.


Why play to this numbers memory game:
This numbers memory game is a working memory exercise to train your short-term memory, especially your memory of numbers, in a playful way. This game will also improve your concentration. It's an ideal game for the people who find it difficult to recall the numbers such as phone numbers, the age of people close...