Play simon game :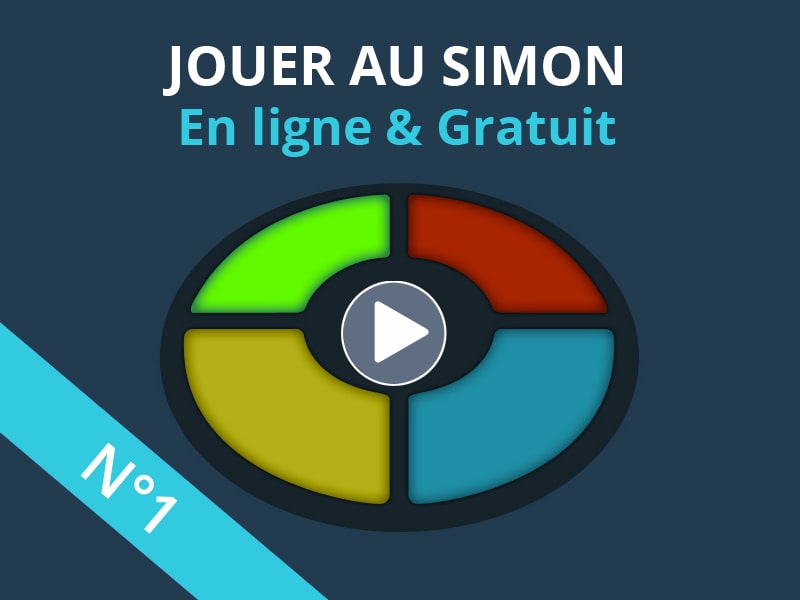 Classic simon game online: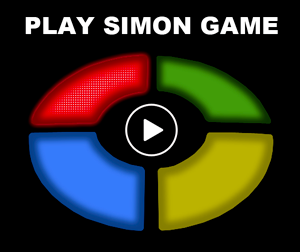 Simon game
The classic simon game online with 4 keys of different colours. You will love this memory game!!!

This game is the online version of the simon electronic game. Indeed, it looks just like the official simon game, with its circular design and its four large keys of different colors: red, green, blue and yellow. Each key is linked to a different electronic sound which help the player to memorize the series of illuminated keys.
How to play simon game
Try to memorize the series of illuminated keys and reproduce it, at each step a new key is added to the series and the game becomes more difficult. The game is over when the first error is committed by the player (when the player press the wrong illuminated key).
The purpose of the game is to reproduce the longest series of colors / sounds randomly generated by the game.

You can change the game's difficulty level thanks to the buttons located below the game. For beginners, we recommend that you start with a slow speed game.

This game is now responsive, so it's compatible with all devices: desktop, tablets and smartphones.
Why play simon memory game
The simon game is a great exercise for training the memory while having fun. More you play to this game and more your boost and improve your memory. It's an excellent and famous memory game. The series of illuminated keys is randomly generated, so the game is endless and you can play as many times as you like!
All online simon games on Memozor are free and unlimited.