Multiplication chart color 1-20 to Print - Free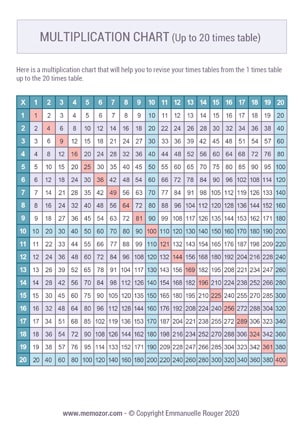 Get your Free, Printable (pdf) and Colorful multiplication Chart with all the tables from 1 to 20. You can use it as a reminder or to learn and revise your times tables.


The great advantage of this chart is its readability and its clarity. Moreover, thanks to the alternation of colored lines, it will be much easier and faster to find the result of a multiplication.


Click on the button below to download the multiplication Chart color (1-20) in Pdf format and then print it.