Faces game for kids to Print & Cut out
Print the free memory game for kids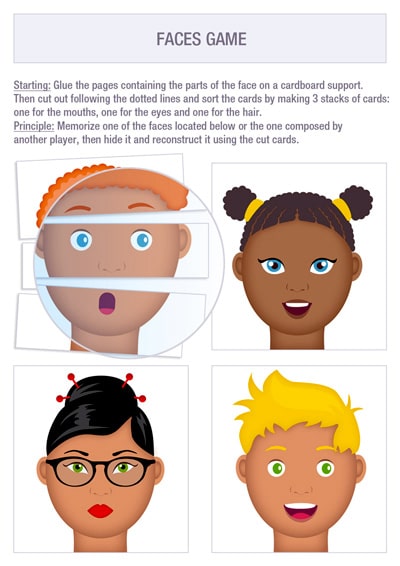 A printable memory game with faces for the kids. Memorize one of the faces (on page 1 of the Pdf), then reconstruct it using the faces parts previously cut.
Click on the button below to download the game in Pdf format and then print it.
You will find the detailed purpose of this game in the document or at the bottom of this page.


Print the game
(PDF format)
Purpose of this memory game for kids - Faces game to print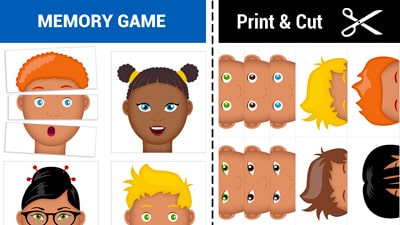 1-

Print the game in Pdf format thanks to the button above "PRINT THE GAME"

2-

Glue the pages containing the face parts on a cardboard support

3-

Cut out the cards following the dotted lines

4-

Sort the cards into 3 different piles: one for the mouths, one for the eyes and one for the hair

5-

Memorize one of the faces (on page 1 of the document) or the one composed by another one player

6-

Hide the face

7-

Reconstruct it (from memory) using the cut cards